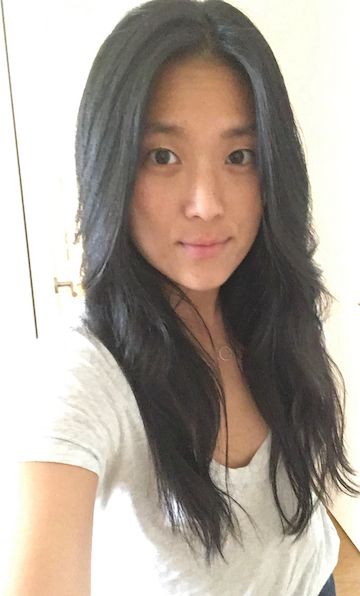 ABOUT ME
I was born in Chicago, grew up in Northern California, and I have spent a large part of my life traveling around the globe teaching yoga. As Nike's Global Yoga Ambassador for a decade, I was featured in ad campaigns, launched new products, and designed yoga programs for the Nike Training Club app. After living in Los Angeles, Hong Kong, and London, I have now been a New Yorker for seven years.
My persistent postpartum depression after the birth of my first child inspired me to shift my focus from teaching yoga classes to advocating for mental health, particularly that of mothers. After all, yoga teaches that there is no separation between the body and the mind. I write essays for blogs and publications and work on writing projects in between school runs and naps.
These days I am relishing in my now more grounded life with my husband, seven year old son, new baby daughter, and our dog. I love creating a cozy home, growing flowers and vegetables in my garden, and baking bread from scratch.
---
ABOUT THE SITE
I created On-Motherhood.com to offer a space to share stories. When I was spiraling through my extended period of postpartum darkness, writing was my anchor, keeping me steady and sane. Through the written word, I found myself illuminating, processing, and ultimately disposing of all that felt toxic and stuck within me, that had been blocking my connection to myself.
In 2018, I felt compelled to expand my private thoughts and experiences into public posts about mental health. I was terrified. My social media profiles had long followed the trend of portraying the highlight reel of my life. Even when I would post a photo of my son having a temper tantrum on the streets of New York City, I did so with a lofty sense of humor, never daring to betray the highly orchestrated persona I didn't even realize I had become pathologically attached to. I was a yogi, a yoga teacher, a yoga ambassador for one of the biggest companies in the world… how could having a baby, something billions of people have been doing for all of humanity, so utterly untether my sense of self?
The more I refused to accept the reality that something was not okay, the more insistent my not-okayness became until it culminated in breath-stopping panic attacks that would convince me that I was about to die. I sought therapy and was eventually diagnosed with postpartum depression, panic disorder, generalized anxiety disorder, and PTSD.
I believe there is magic in storytelling, even - or perhaps especially - in telling the stories that don't follow the typical trajectory of fairy tales. I discovered with surprise and relief that as I took each trepidatious step in discarding the carefully curated veneer of a yoga teacher who had everything together, my world did not fall apart. I was not abandoned, ridiculed, or ostracized, at least not by most. I started receiving messages from people I knew as well as from complete strangers, sharing their stories in turn. The overwhelming response was of love, gratitude, and mutual support, not of rejection, judgement, or disgust like I had feared.
Through this site, I hope I can continue contributing to the urgently needed conversation of mental health. I learned that there is a surprising alchemy that takes place when we face our demons and speak our truth: that which once felt scary and impossible may start to reveal itself as your path to healing, to truly knowing and accepting yourself.