Telling Her Story: Sue, Mother and Grandmother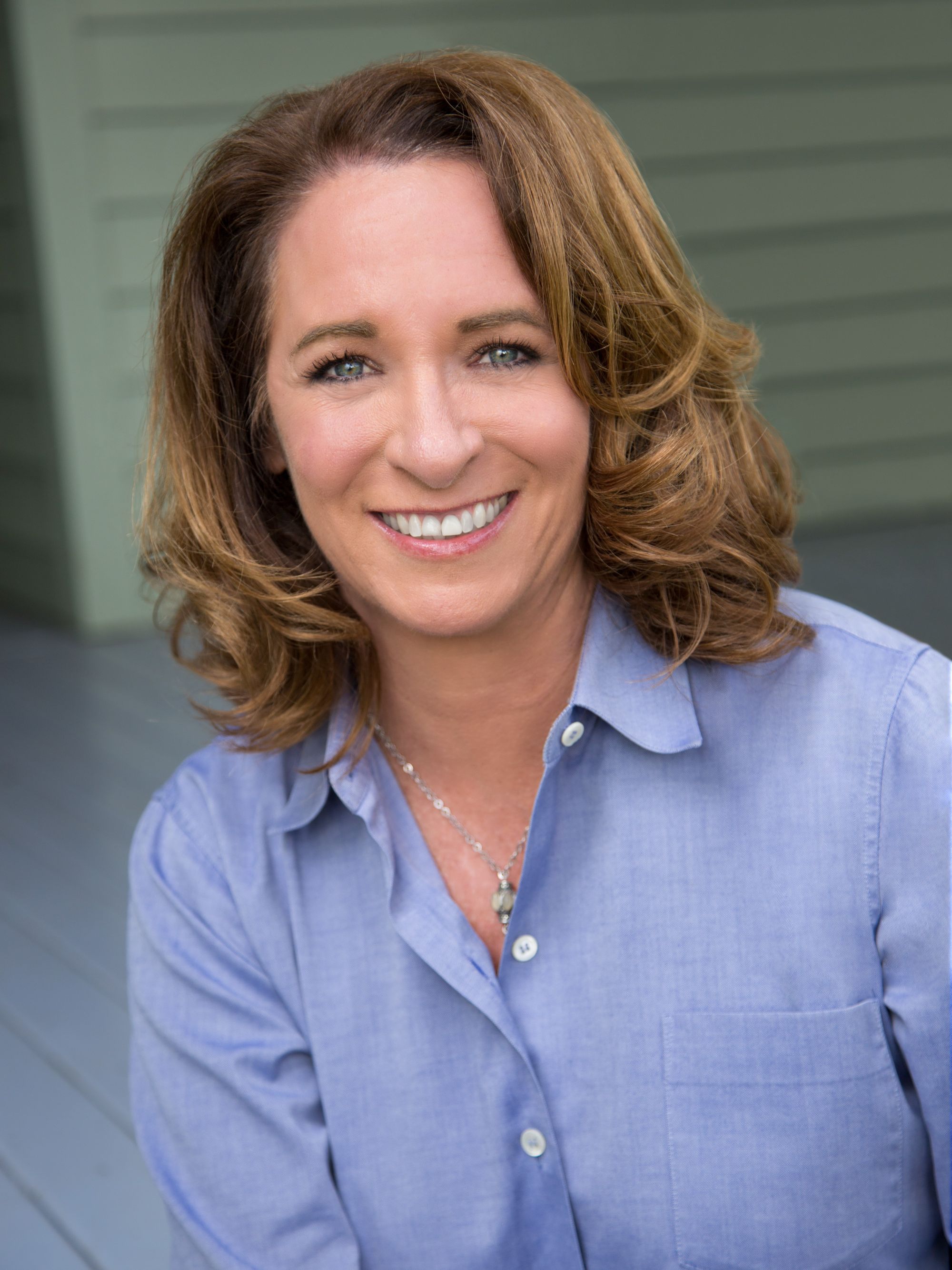 Sue's story of motherhood is of particular timeliness as we find ourselves in what is being called a pandemic within the pandemic: a mental health crisis that seems to be compounding every day. There are many alarming stories and statistics indicating an undeniable rise in anxiety, depression, self-harm, and suicide, especially among the younger population.  
Sue and I are both all too familiar with what what it means to live through a mental health crisis, as each of our lives has largely been defined by the mental illness of a close family member; for me - my mother and for Sue - her daughter. Living through an ongoing mental health crisis has simply been the reality for both of us for as long as we can remember.
When schools first closed in 2020, anyone who was a parent of school-aged children felt a multitude of emotions. Kids need to be in a classroom environment. Kids need to be in school amongst their peers. Some kids fully rely on being in school for childcare, wifi, and meals. There was a loud outcry about what school closures would mean for the mental health of children. On one end of the spectrum, the perspective was that every kid was going to be extremely and irreversibly negatively impacted and on the other end of the spectrum, where I found myself, was the steadfast belief in the innate resilience of people, especially that of kids.
I have to acknowledge my privilege in being able to stay home to look after my kids and afford housing and food. But my belief in the mental fortitude of kids also comes from my having grown up with my mother's severe mental illness. I survived; I know that others can survive too.
Sue is a survivor. Her mother was an alcoholic with whom she had a deeply fractured relationship until her mid-20s. They now have a close and loving relationship, which perhaps has helped Sue have the faith that reparations are always possible.
---
When Sue's daughter Megan was just five years old, Sue became concerned about Megan's extreme behavior that was not typical of children her age. At school, Megan would tell extravagant lies full of dark, scary details. Sue saw that Megan lacked basic empathy, something that was later proven through brain scans. After years of misdiagnoses and medications that often made things worse, they finally found the diagnosis, support, and medication that Megan needed when she was 18 years old. Megan was diagnosed with narcissistic personality disorder. They would have a year of relative peace while Megan was on an impulsivity blocker but she would come to reject the medication, not liking that something other than herself - and her disorder - was controlling her.
The family, including Sue's son, were constantly wrapped in the cycle of chaos that was Megan's mental illness. Their lives reached a breaking point seven years ago with the birth of Megan's own daughter whom she first abandoned at the hospital then put up for adoption. Born premature at just 1 pound 12 ounces, Olive, as she was to be named, was Sue's first grandchild. Megan left Olive at the hospital without leaving any contact information but the NICU managed to track down Sue and her husband as the baby's grandparents. They showed up for their grandchild without hesitation every day for the first 90 days of her life, giving her the love and skin-to-skin affection that she otherwise would not have had from family. They loved her as their own but were ultimately forced by the court to let her go. Even though Megan has a diagnosed mental illness, because she presents incredibly well and because narcissism isn't viewed as, say, schizophrenia, the court did not find her to be unfit to make decisions for her child. Sue and her husband lost all right to see or know their own granddaughter. They also lost all direct connection with their daughter as well, as she was extremely angry with her parents.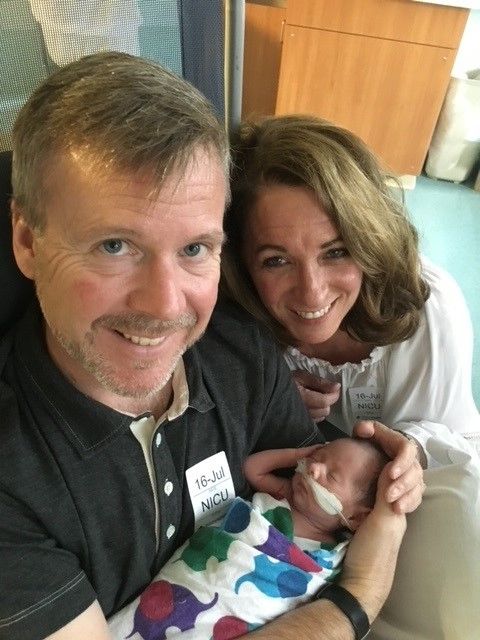 Today, Sue wears a ring that symbolizes her granddaughter Olive and looks forward to a future of possibility. She reminds herself that this chapter is not yet closed, the story is not fully written. She has a box of keepsakes from the beginning of Olive's life that she hopes to be able to share with her one day when she is older. For now, she is happy that Olive is doing well and she feels a deep peace in knowing that she and her husband helped Olive live.
---
Although Megan is not currently involved in their lives, the residual impact of her mental illness and the havoc it wreaked on their family continues on. Sue says, "One mentally ill person in the family is a stem for everyone else's life. It touches us all." She strongly believes that each member of the family needs the support of counseling and to generally be able to talk about what they are experiencing.
Sue credits therapy and being open about her story for her ability to stay strong and optimistic. What she strongly feels is unhealthy is hiding behind a curtain of shame where you end up feeling isolated and alone, not realizing that you are not the only one going through something unimaginably difficult. It is not easy to say that you need help, that you need someone else to lift you up. She wants to dismantle the belief that asking for help implies weakness. If anything, she believes that being vulnerable requires strength and it is through vulnerability that Sue has found comfort, camaraderie, and allowed for healing.
The pain she has experienced is real but Sue chooses to work to rise above the trauma and to learn how to live a full life. Sue chooses to live forward. She is grateful for the relationship she has with her son and his family, including another granddaughter, two-year-old Eleanor.
As difficult as the current times are, not least of all for children, Sue emphasizes the importance of teaching and learning from the younger generation. There are many things to feel stressed and anxious about and young people are especially at risk of being exposed to things that are not good for their mental health, such as social media. Sue believes that it is important to talk about mental health just as freely and regularly as we talk about physical health. The adults in a child's life need to be present as children learn to be social again in our post-Covid world and they need to pay attention to cues about how the child is doing. They need to teach what Sue calls tender tools to resolve conflict. Even her two-year-old granddaughter has learned to go to her breathing to manage moments of big feelings. It is never too young to start caring for mental health.
Sue hopes to see more holistic-minded support extending from homes into our community and schools. She feels that children are naturally ready for this because they are inherently vulnerable. We are not born wielding shields and donning armor; this is something that is learned but that does not have to be learned. We can look to children to learn how to be vulnerable, how to let things go, and how to forgive ourselves for our mistakes and imperfections so we can move on and keep living forward.
I think we can all learn so much from Sue's experience as a mother and a grandmother. From her lowest lows through to her highest highs, Sue chooses to be a source of honesty and joy to everyone around her. It doesn't mean negating or denying the difficult things, it means accepting that this world we live in is not perfect and also knowing that the bad does not define our entire beings.
None of our stories are yet fully written. Until then, may we all live forward with Sue's brightness and hope.